Dear Steve,
Congratulations! I am delighted to inform you that your website Restore St. Mary's Cemetery has merited the following award, the "Sacred Heart Award" from Holy reflections. May your missionary work and website be forever blessed.
God bless you!
God's peace, love, & blessings to you,
Lee Bozeman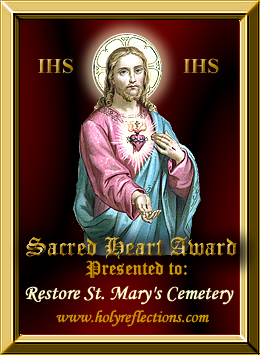 **************************************
Dear Steven Schleder,
I visited your homepage and like to offer you for your good and beautiful Christian work the Marypages Award 2007-2008.
God bless,

Leo de Bondt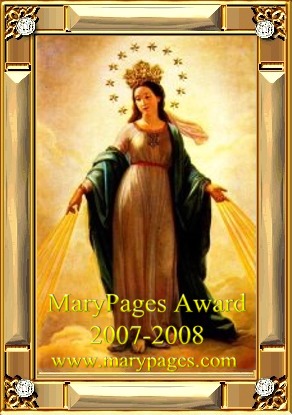 **************************************
home

Copyright © 2007 Restore St. Mary's Cemetery.
All the articles, pictures and music belong to their respective owners